Band vs Brand Film Premiere at Hall of Heavy Metal History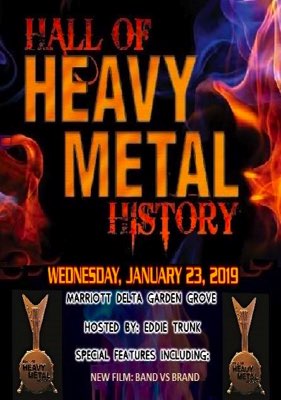 Band vs Brand got a boost from the 2019 The Hall of Heavy Metal History Celebrity Induction Gala. The Hall of Heavy Metal History is a non-profit organization, that enshrines forever, those Iconic musicians and music industry executives who are responsible for making Rock and Heavy Metal music what it is today. Their contribution to the genre is invaluable, and they keep inspiring Heavy Metal fans throughout the world, from generation to generation. They do an annual Celebrity Induction Gala every January in Anaheim during NAMM.
It was also the premiere of the music documentary Band Vs Brand released by Cleopatra Records. It is a feature-length documentary film directed by Bob Nalbandian (Director of the Inside Metal series) focusing on the current state of the music business and on how "the brand" of a rock group these days has more power than the band members themselves.
Check out Bionic Buzz red carpet interviews with Tim Yasui (VP / General Mgr of Cleopatra Records) & Bob Nalbandian (Writer & Director of Band Vs Brand )along with an interview with Reality Check TV's Ace Annese (who appears in the film).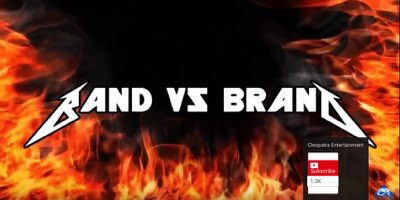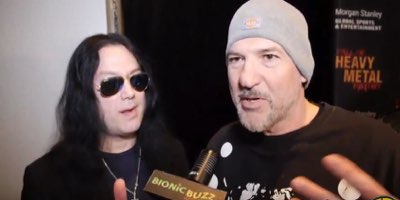 BAND VS BRAND NOW AVAILABLE ON DVD AND DIGITAL STREAMING OUTLETS!!
Amazon Prime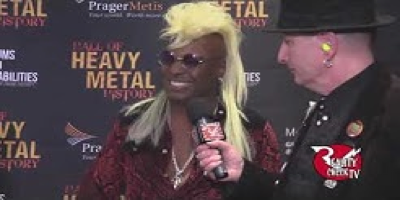 Singer/songwriter Jean Beavoir(Crown Of Thorns/Plasmatics/Little Steven & the Disciples Of Soul) talks about his appearances in the documentary "Band vs Brand" out now on DVD and streaming video through Cleopatra Records and edited by Reality Check TV.
Tim Yasui of Cleopatra Records & Bob Nalbandian Interview at Hall of Heavy Metal History 2019
Ace Annese of Reality Check TV Interview at Hall of Heavy Metal History 2019
Band vs Brand Official Trailer