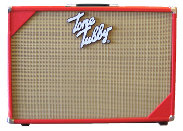 Tone Tubby Cabinets
Tone Tubby Speakers
50w / 60w Alnico
75w Ceramic / Alnico

Super Boy / Super Man
Speaker Cabinets
Carlos Santana / Billy Gibbons / Eddie Van Halen / Neil Young / Eric Clapton / Keith Richards / Hank Williams Jr
Metallica / Pearl Jam / Grateful Dead / REM / Foreigner / Sly and the Family Stone / Journey / The Beach Boys
40w Ceramic
25w Ceramic
12" Tone Tubby
Guitar Cabinet
8" Tone Tubby
Guitar Cabinet
10" Tone Tubby
Guitar Cabinet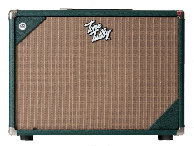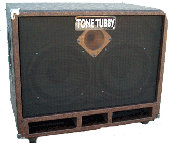 10" & 15" Tone Tubby
Bass Cabinets


25w Ceramic / Alnico
The sexy, smoky combination of hemp at a lower power rating. Tight and focused,
with early break-up.
25w Ceramic / Alnico
We offer a range of Tone Tubby® loaded cabinets to suit your needs. Road-ready and built to last a lifetime, these cabs will make your rig sing like never before
Hempcone Guitar and Bass Speakers - Custom Cabinets
The Original Tone Tubby® is still our best seller. Rock-solid bottom end, silky rolled-off highs, and midrange that speaks to you. With ample clean headroom and plenty of power, this is a superb all-around speaker.
The original hempcone speaker - We are committed to tone!