During one of Hugh and Mocha's forays on their "Quest for KISS" they ran into Danny, who was a roommate of KISS Heaven fanzine publishers Tim Healy and Jonathan Fenno, who carried the torch along with Frank Munoz at a time when KISS was at a low ebb. Ironically, all were associates of Ace, thus setting the stage for the next phase of RCTV's evolution.
Ace ran into Hugh at The Paradise lounge after spying a disclaimer that read, "All who enter agree to be filmed by Reality Check TV". Noting that the show was for public access in SF, Ace sought out Hugh to come down and shoot a segment at SF's premier Fetish club, Bondage a-go-go, where he was DJing. Later on, Ace invited the boys to a Battle of the Bands event that he was co-producing at Big Heart City. Danny, naturally, was in attendance and was unexpectedly thrust on camera to conduct interviews because co-host Mocha hadn't shown up.
It soon became evident that Danny's honest and genuine interviewing style—as well as his endless stuttering—endeared him to celebrities and viewers alike. Both he and Ace brought a fan's perspective to the show, and it began to gain a wider audience. Ace, who is also a freelance journalist and has worked for BGP and Gibson Guitars, used his industry connections and savvy to land bigger name artists to boost the profile of the show. Danny added a slew of local metal acts and his obsession with girl bands of all types.
When Hugh could no longer edit the show due to his impending marriage and busy work schedule, Danny stepped up to fill the gap, and has been doing it ever since.
Over the years, the show has had a rotating cast of associates who add their insanity to the mix. While some have come and gone, one who came into the picture and became a permanent fixture is David Maddragon a.k.a. Dragon Dave. While T&A has always been a part of RCTV, Dave brought it to a new level with connections to the Porn Industry. Since his arrival in 1998, RCTV has scored numerous interviews with Porn and XXX legends and stars.
The efforts of the self-proclaimed "Four Who Have Fun" have begun to bear fruit. Beginning in 1997, the show won 2 consecutive "Cable Access Awards" as voted by the viewers. They also have been tabbed by the SF Bay Guardian for two "Best of the Bay Awards - one for Best Local Cable Rock'n'Roll Show and another for Best Website about Trashy Underground Culture for their realtychecktv.com domain. In addition, numerous magazines have profiled them including the SF Weekly and East Bay Express.
As their profile has expanded, so has the show. It now airs all over the Bay Area, has expanded to Hollywood. Further Bay expansion is targeted for Oakland, Fremont and Marin by late 2001- early 2002. Danny and Ace are also the DJ's for Reality Check Radio, at KOOX FM at 93.7 in Oakland.
Lately, these media mavens have become something akin to minor celebrities themselves: They have appeared over the years on MTV's Total Request Live, E! Entertainment TV, and local news and entertainment programs. They've also participated in the mayhem of Incredibly Strange Wrestling, The Exotic Erotic Ball and Paul Nathan's Dark Karnival Cabaret, among other live events.
This year they've been tapped as presenters at the SF Weekly Music Awards 2001--formerly The Wammies—to announce the winners of the Rock, Punk, and Metal Categories.
In addition, the guys have expanded into video documentation, video production and post-production of music clips, TV commercials and Electronic Press Kits for numerous clients in a variety of fields. Their music clip for local act Skinlab was seen worldwide and other video work nabbed an award in the prestigious NYC Film Festivals competition.
But you haven't seen anything yet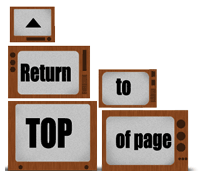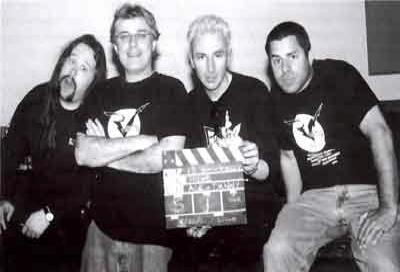 The Video Journal of Underground Culture Started in 1991. Reality Check TV is a video journal of the people and places that make California's nightlife the most innovative and exciting in America. Hugh "Huge" MacKenzie originally created Reality Check to cover the street protests of the Gulf War. Later on, it evolved into capturing the bizarre adventures he and original co-host Moca D. Lite went on as they trolled Haight St. and was an excuse to promote his band at the time.
In addition, the pair launched a long-running endeavor: The Quest For KISS. The guys soon found themselves going to LA to interview popular KISS cover band Cold Gin, and sneaking in to grab an impromptu interview with KISS co-founders Gene Simmons.
It didn't happen then, but it soon would ... 1993 proved to be a pivotal year in the evolution of RCTV. Two new players soon became involved In the RC crew: Stuttering Danny D and Edward "Ace" Annese, both of who had tons of connections in the local scene and beyond.