HIROSHIMA was the first production in American television history depicting the Japanese side of the monumental events. HIROSHIMA received several Cable Ace and Emmy Award nominations, including the Emmy nomination as Best Movie or Mini-Series, and was awarded the International Pen Award.
Harry Gordini is an ex-Navy SEAL and veteran of the Gulf war, code named "Wolverine". He successfully rescues his wife and kid from drugdealers, the head of a crime organisation and dirty DEA-agents.
The true story of Robert Elliot Burns, the prisoner who, after being sentenced to a Georgia chain gang, attempted two daring escapes. Starring Val Kilmer.
Performance of extracts from Shakespeare's plays starring John Gielgud (Elephant Man,Gandhi) . Winner of the Prime Time Emmy Award.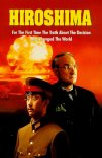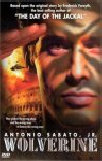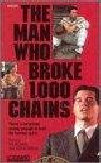 Ages of Man (1966)
Executive Producer: Michael Campus
Executive Producer: Michael Campus
Associate Producer: Arla Dietz Baim
Producer: Michael Campus
Writer: Michael Campus
Associate Producer: Michael Campus
Producer / Director Michael Campus
A groundbreaking news series starring Mike Wallace, of CBS and Sixty Minutes fame. Mr. Campus developed individual shows for Mr. Wallace, covering the most compelling and controversial subjects of the time.
A series of twenty-five documentaries, shot all over the world, representing some of television finest hours of programming. This included the Emmy Award winning program, THE TWENTY THIRD PRECINCT, and the Emmy Award winning series, THE SAGA OF WESTERN MAN.
Productions included Arthur Millerís DEATH OF A SALESMAN and THE CRUCIBLE, The acclaimed Barbara Streisand specials, MY NAME IS BARBRA and COLOR ME BARBRA and the multiple Emmy award winning VLADIMIR HOROWITZ AT CARNEGIE HALL.
PM EAST - PM WEST
ABC Special Projects Division
CBS Special Programs
Writer / Producer: Michael Campus
Writer / Producer / Director: Michael Campus